Do You See What I See?
Each holiday season, fun and engaging Christmas movies usher in December. We even have access to cable television programming looped with an endless line-up of holly, jolly titles. As viewers, we pine for snowy December backdrops and warm, soul-touching – or perhaps romantic and funny – storylines intended to complement the most wonderful time of the year.
But ultimately, we want movies with lasting and true substance and characters that mirror our own personal experiences. That is why we also seek out Christmas-movie themes that champion redemption, courage, hope, family, and the most important things in life. These perennial favorites offer focused storylines that meet us in our experiences and support us both at Christmastime and beyond.
Click Christmas Movies
It's A Wonderful Life
Frank Capra's 1939 classic is perhaps the greatest Christmas film ever made. The movie's themes pop out like a bright strand of tinsel as George Bailey wrestles with the purpose of his life, his calling, and even his place in the universe.
The story begins and ends with an angel, tasked with showing a simple human being that his modest and humble efforts actually have a profound impact on the world. This theme is also central to the Christmas story in the Bible. Mary feels powerless and unequipped—yet her faithfulness and courage have another profound impact destined to bring peace on earth and goodwill towards men.
A Christmas Carol
Charles Dickens' timeless story of Ebenezer Scrooge has been adapted by nearly everyone in Hollywood, including Mickey Mouse, Jim Carrey, Bill Murray, and The Muppets.
No matter the adaptation, the story always revolves around the rich and powerful Ebenezer Scrooge who lives his life in pursuit of money at the expense of those closest to him, like Bob Cratchit and Jacob Marley. He then famously has a dream where the ghosts of Christmas Past, Christmas Present, and Christmas Future visit to warn him about the dangerous and selfish way he's been living. The next morning, Scrooge is a changed man, realizing the true point of Christmas is to love those around you and give what you have to those who need it the most.
Charles Dickens wrote this story, in part, as a response to children living in poverty and working in nightmarish conditions. He was concerned with the modern traditions of Christmas, wondering if, as the holiday grew in popularity, it had lost its true meaning. His story is a warning to take care of the poor and lonely, like the shepherds the nativity story. Today, from soup kitchens to the Salvation Army, we see people everywhere taking care of those in need across the entire Christmas landscape.
A Charlie Brown Christmas
The underdog, the lowly, and the humble are central tropes to the Christmas story, and no one embodies this more than Charlie Brown. The comic strip's made-for-TV special – which first aired on December 9, 1965 – tells the story of Charlie Brown who is upset about the commercialization of Christmas.
In protest, he tries to organize a Christmas production but gets frustrated at the way his friends modernize everything with hype and sparkle. They don't want a humble Christmas tree, they want a large shiny aluminum tree. When Charlie's frustration reaches a boiling point, he asks, "Does anybody really knows what Christmas is all about?"
Linus concludes the Scripture recital by explaining, "That's what Christmas is all about, Charlie Brown." This passage inspires Charlie Brown to take care of his small, modest, tree and soon, Linus is wrapping his sacred blanket around the tree, giving it life as all the children sing, "Hark the Herald, Angels Sing."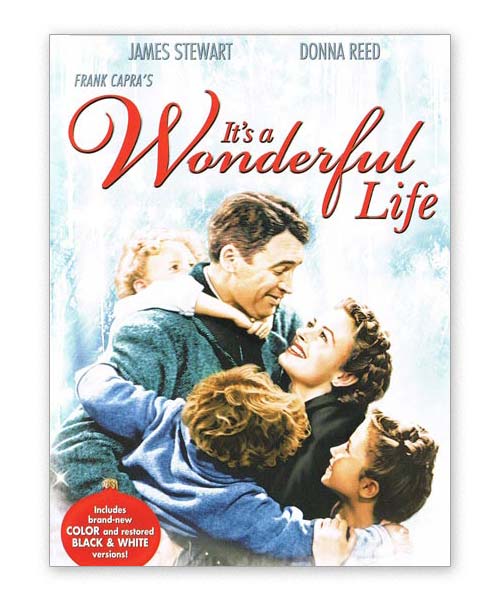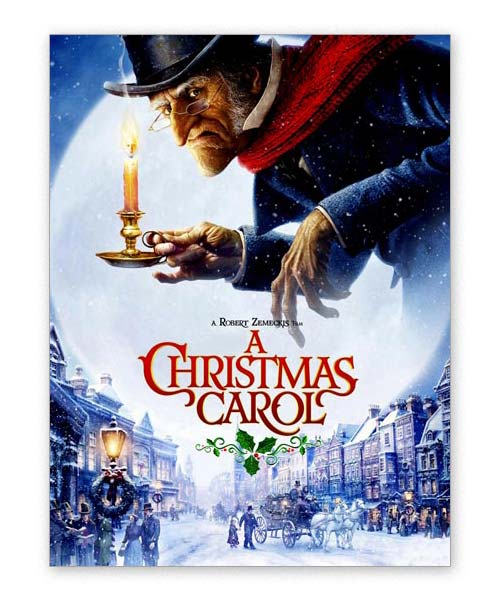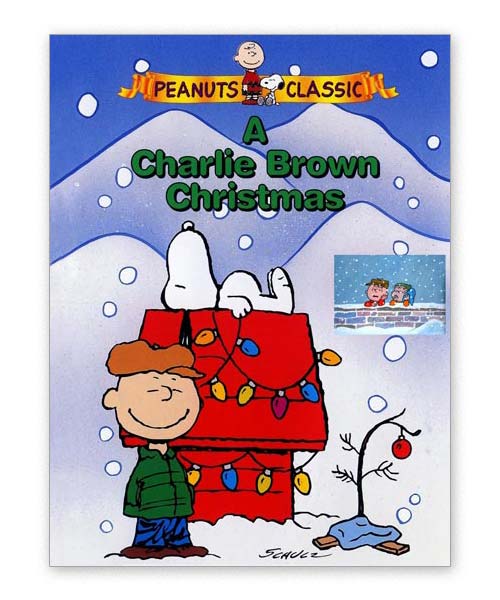 Each year, people all around the world celebrate Christmas with symbolic, well-loved traditions. These nostalgic reminders of the season cue us to pause from life's chaos and take time to reconnect with the people and yuletide processes that bring us comfort and joy.
Of course, it feels like the push toward Christmas is becoming more and more urgent each year, especially for retailers. Even before Halloween ends, seasonal favorites and Christmas décor begin to overtake local box stores. But what is the origin of colorful holiday lights, Christmas trees, twinkling stars, and beautifully wrapped presents? And when did we begin to adopt these traditions as part of our cultural observance of Christmas?
Click icons to learn more.
CHRISTMAS TREES
This most iconic Christmas decoration was first documented in Latvia in 1510 and Strasbourg in 1521, during the Renaissance. Evergreen trees were used in medieval plays on December 24, telling the story of Adam and Eve. The first Christmas trees were called "paradise trees."
In the 17th and 18th century, it became popular to decorate with trees in places of worship during Christmas. Conversations about the trees began to develop as the triangular shape of the Evergreen reminded believers of the Trinity (God, Jesus, and the Holy Spirit). In sanctuaries, shelves were often placed next to a tree to hold a candle for each family. Even before the invention of electricity, lights and trees were intertwined in churches.
Throughout the 18th and 19th centuries, upscale homes began to decorate with trees, and by the 20th century, the practice became an institution in nearly every home that celebrates Christmas.
LIGHTS
Edward Johnson, a business partner of Thomas Edison, created the first Christmas light strand in 1886. It was a hand-wired strand of blue, red, and white lights. Johnson and Edison used it to decorate their Christmas tree, and its lights were seen from outside the company by railroad passengers driving by. Soon, others were inspired to do the same.
By 1903, General Electric sold pre-assembled Christmas lights that, in today's economy, would cost approximately $2,000! In 1923, President Calvin Coolidge began the now-annual D.C. tradition of lighting the National Christmas Tree just south of the White House.
CHRISTMAS STAR
During Christmas, stars can be found on the tops of trees, on cookies, on ornaments, in books, and just about anywhere else you can imagine. The Christmas star was inspired by the Star of Bethlehem, a miraculous sign that helped guide the Wise Men to the place of Jesus' birth. The idea of miracles is also embedded into many modern Christmas stories.
PRESENTS
The idea of giving gifts is central to most modern Christmas celebrations. Retailers and children both rejoice at the exchange of gifts during the holiday season, and they can again thank the biblical Wise Men for this. The Wise Men brought gold, frankincense, myrrh when they came to visit Jesus. The Christmas Story
In those days, Caesar Augustus issued a decree that a census should be taken of the entire Roman world. So Joseph also went up from the town of Nazareth in Galilee to Judea, to Bethlehem. He went there to register with Mary, who was pledged to be married to him and was expecting a child. While they were there, the time came for the baby to be born, and she gave birth to her firstborn, a son. She wrapped him in cloths and placed him in a manger, because there was no guest room available for them.
And there were shepherds living out in the fields nearby, keeping watch over their flocks at night. An angel of the Lord appeared to them, and the glory of the Lord shone around them, and they were terrified. But the angel said to them, "Do not be afraid. I bring you good news that will cause great joy for all the people. Today in the town of David a Savior has been born to you; he is the Messiah, the Lord.
– Luke 2
---
December's Christmas décor often includes a Christmas nativity scene loosely depicting Jesus' birth. The Bible gives two accounts of the story (Matthew 1:18–2:23 and Luke 2: 1–20). Each version gives unique details covering different periods of time.
Click on elements of this interactive nativity scene to learn more about Jesus' birth and life.
Jesus' Birth
Jesus was born in Bethlehem, a small town about five miles south of Jerusalem. Jesus was, most likely, born at a relative's home in an outdoor space (like a grotto) that was located on the lower level of the house. This space was used to keep animals safe at night if a barn wasn't available or afforded. It is notable that the King of Kings came to us in such a humble and unexpected way.
It is notable that the King of Kings came to us in such a humble and unexpected way.
Mary
Mother of Jesus, God's only Son.
Mary grew up in Nazareth, Israel, and was engaged to a man named Joseph. During the time of their engagement, an angel named Gabriel visited her, telling her that the Holy Spirit had spoken life into her womb, and she was pregnant with Jesus. As both a teenager and unwed virgin, this was shocking news to Mary. But her sincere response to this news is profound, as read in Luke 1:46-56. These verses are known as "Mary's Song" and speak to her beautiful submission to God's ultimate plan.
Joseph
Jesus' earthly (but not biological) father.
Joseph worked as a carpenter and became Mary's husband. Known as a fair and kind man, Joseph was told by an angel that Mary was pregnant, as found in Matthew 1:18-24. The last mention of Joseph in the Bible occurs when Jesus was 12 years old, leading some to believe he may have died before Jesus' earthly ministry began.
Jesus
God's only Son, Jesus, came to us as a newborn baby. He was flesh and blood like us. Jesus had four brothers – James, Joseph, Judas, and Simon – as well as sisters, although we don't know their names or how many.
As He grew to adulthood, Jesus began his public ministry, working to fulfill His ultimate mission and ministry: To save us from our sins (John 4:14, John 6:38, John 3:16). Before He was even born, an angel told Joseph to name Him Jesus which literally means "God is salvation" or "God saves". Jesus' birth was prophesied in Luke 1:26, Isaiah 7:14 and Isaiah 9:6. Jesus was crucified at about 33 years old.
Wise men
Matthew's account of Jesus' birth story provides details about the Wise Men from the East who followed a strange star that led them to exactly where Jesus was born. The Wise Men brought three gifts, which is why most people assume there were three Wise Men, but the Bible is actually silent on the exact number of wise men who visited Jesus. The word "Magi" (or "Wise Men") referred to priests who mastered many disciplines of study, including astronomy.
Farm animals
Although there is no mention in scripture of animals at Jesus' birth, most nativity scenes include cattle. Because Jesus was born in the same place animals were housed, it's safe to assume there were animals nearby. We just don't know exactly what kind of animals or how many.
Shepherds
Some of Jesus' first visitors. The Luke 2:1-20 account of Jesus' birth shares a relatable account of the shepherds and their reaction. While shepherds tended their sheep, angels appeared to them and announced Jesus' birth. Can you imagine receiving such news? Your first response might closely mirror theirs: "Let's go to Bethlehem! Let's see this thing that has happened, which the Lord has told us about." And they did! But they also were used by God to spread the word to others following their visit to see Jesus. God used the simplest but most reliable men to spread the greatest birth announcement ever.
How do we respond to the Gospel story?
Mary and Joseph, the Wise Men, and humble shepherds were all simple people in simple surroundings, but they held prominent positions in God's plan for mankind. God used the most unexpected people in the most unexpected place to achieve His purpose: Give all mankind a helpless, humble baby who would become the Savior of the world.
Maybe you feel simple, humble or even insignificant in the greater view of life today?
We see in I Corinthians 1:28 that "God often chooses the low and despised" and can use anyone at any time for His great plan and purpose – even in the most mundane circumstances.
This Christmas nativity doesn't represent just a historical story about the birth of a baby named Jesus. It's tied to a much greater purpose and represents a much bigger story: The story of Jesus' sacrifice on the cross to bring eternal life and hope to a world without hope.